"The scope of Leverage Your Art is astounding! I can't think of any other course that covers ALL the aspects of a creative business and in such a thorough manner."
- AGATA KRZYSZKOWSKA
Imagine eight weeks from now having a gorgeous portfolio that you share with confidence, collaborate with dream companies, creating your own heartfelt products to sell, and feeling the exhilaration and pride of growing your own business.
As artists and entrepreneurs, our time and energy are incredibly valuable. Learn how to make the most of both in this course and get the most mileage from each piece of art you create.

As a fellow artist with a fourteen year career in the industry, I'll show you how I curate my own artwork to create full collections and illustrations and "leverage" it across multiple income streams. Using art in as many ways possible creates endless opportunities for you as an artist and as a business owner. I can't wait to show you how in this eight-week course.
A nurturing eight-week program of self-paced online video lessons, live online Q&As, expert interviews, workbooks, design briefs, and community encouragement. 

Starting and growing an art business can feel scary and difficult. Many artists don't know the next steps to take after learning how to design. In this comprehensive course I dive deep into the different avenues of art business and then YOU choose your own path. Keep reading to learn about our curriculum.
Get *life-time access* to the 2023 course when you enroll!
Leverage Your Art is a comprehensive course that will take you from start to finish in your art business. You'll create new artwork, hone your personal style, learn how to tell your story authentically, organize and build your portfolio, learn to license, create products, pitch your work, and build a stable business that works for you.
1. Your Style, Your Story
Learn how to find  your own signature style! Module 1 lays a strong foundation for you as you refine a cohesive Signature Style in your body of work.
2. Building Your Brand
Dive into the business of building your art brand.  Module 2 continues to build as you develop a comprehensive Brand and Brand Story.
3. Present for Profit!
Organize your artwork, create your portfolio like a pro! Module 3 helps you organize your artwork and implement my special strategy to share your work in the world in 5 unique ways.
4. Licensing Foundations & Workflows
Leverage your portfolio to license your art to create recurring revenue. Module 4 dives into all the details of leveraging your artwork through licensing, including repeatable workflows, researching companies to pitch to, pricing your artwork, and how to pitch your portfolio. 
5. Leverage Your Art on Products
Make your artwork work HARDER for you by creating your own products. Module 5 opens up a world of possibilities with a whole lot of specifics of how to put your work on products from custom to manufactured to print on demand! 
6. Leverage Your Art With Multiple Revenue Streams
How far can you stretch your art? Let's explore new ways to create income. Module 6 is the icing on the cake to creating a profitable creative business as you learn when and how to layer in different revenue streams.
*NEW* Licensing
Contract Template 
You will receive a custom drafted license agreement template from my IP Attorney Jason Aquilino. Use this template for licensing one or more of your images to a third-party licensee for a flat fee.
Workbooks That
Help You Implement
Along with each weekly module, you'll also receive an in-depth workbook to take that week's lesson and apply it to your own business. It's easy to share best practices and tell you what you should be doing.


Weekly
Design Assignment
Each week, you'll also receive a professionally crafted design assignment to fill your portfolio. This assignment lets you design art for products and lets you practice working from a design brief as if you were completing a project for a freelance client.

 As a part of this course, you'll get access to my EXTENSIVE resource lists:
Companies to pitch to (then I'll teach you how to find their contact info)

Companies that license fabric

Publishers to submit to

Agents to submit to

Manufacturers to work with

LEVERAGE HELPS ARTISTS FIND NEW CAREERS!
Dream of making art your career, but currently working in a different industry? Watch these video stories from alumni who made the leap from other industries into full time artist
"I had a multi 5 figure quarter after taking Leverage Your Art."
- ASHLEIGH FISH
"I had a multi 5 figure quarter after taking Leverage Your Art."
- ASHLEIGH FISH
Are you ready to build your dream art business? You have what it takes! Here are just some of the things our alumni have achieved since joining Leverage Your Art.
Enrollment Opens
in 2024
Sign up below to receive emails from me with art business tips while you wait. Plus, be the first to know when doors open!
Are you ready to build your dream art business? You have what it takes! Here are just some of the things our alumni have achieved since joining Leverage Your Art.

LEVERAGE WORKS FOR ESTABLISHED ARTISTS
Seasoned artists grow from Leverage Your Art!! Even if you've begun creating income from your art, artists rave about where Leverage has taken them!
Are you ready to build your dream art business? You have what it takes! Here are just some of the things our alumni have achieved since joining Leverage Your Art.
Get valuable insight and content from *NEW* live interviews:
Bonnie Christine

"Your Signature Style"
Bonnie is a renowned educator, podcast host, licensed artist, and fabric designer living in the hills of the great Smoky Mountains. 
Jason A. Aquilino
"Intellectual Property for Artists"
Jason is the principal attorney at Aquilino Law. Jason formed AQUILINO LAW LLC and serves creative businesses with a focus on the arts.
Jennifer Nelson
"Working with Art Licensing Agents"
Jennifer founded Jennifer Nelson Artists, a top art licensing art agency and artist mentor. 
Charly Clements
"A Career in Art Licensing"
Charly is an artist and mentor who travels the world armed with a suitcase and her beloved iPad Pro.
Kim Burks
"Wholesaling for Beginners"
Kim is the founder of Ramona & Ruth. She shares wholesale systems to help artists create a thriving wholesale business.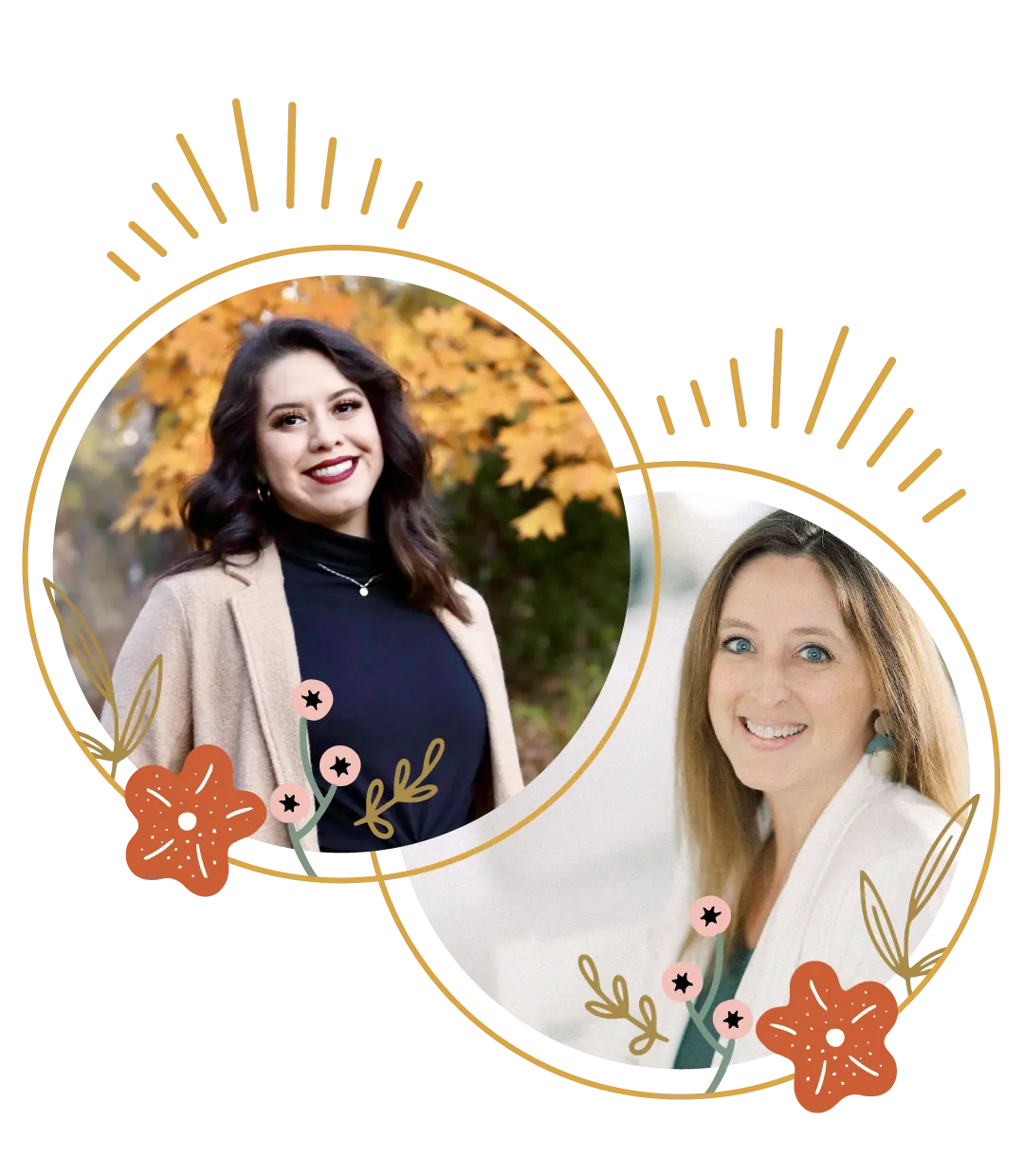 Angie Classen & Christy Sanchez
"Products for Artists"
Angie is the Operations Manager for Gingiber. Christy is the Content Coordinator & Product Development Assistant for Gingiber. 
Kelly Ventura
Kelly is a Michigan-based watercolor artist. Clients include Tervis, BlueSky, Anthropologie, John Lewis, Windham Fabrics, Crate & Barrel, and Target.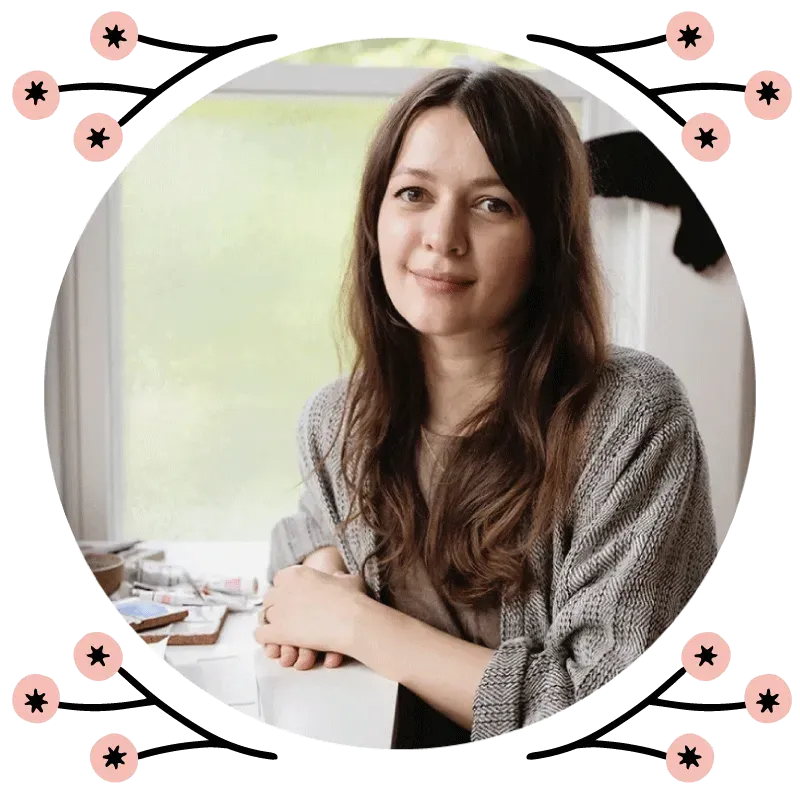 Oana Befort
Oana is a Romanian-born graphic artist and freelance illustrator. Her clients include Hallmark, Papyrus Greetings, Usborne Publishing, Quarto Publishing and Anthropologie.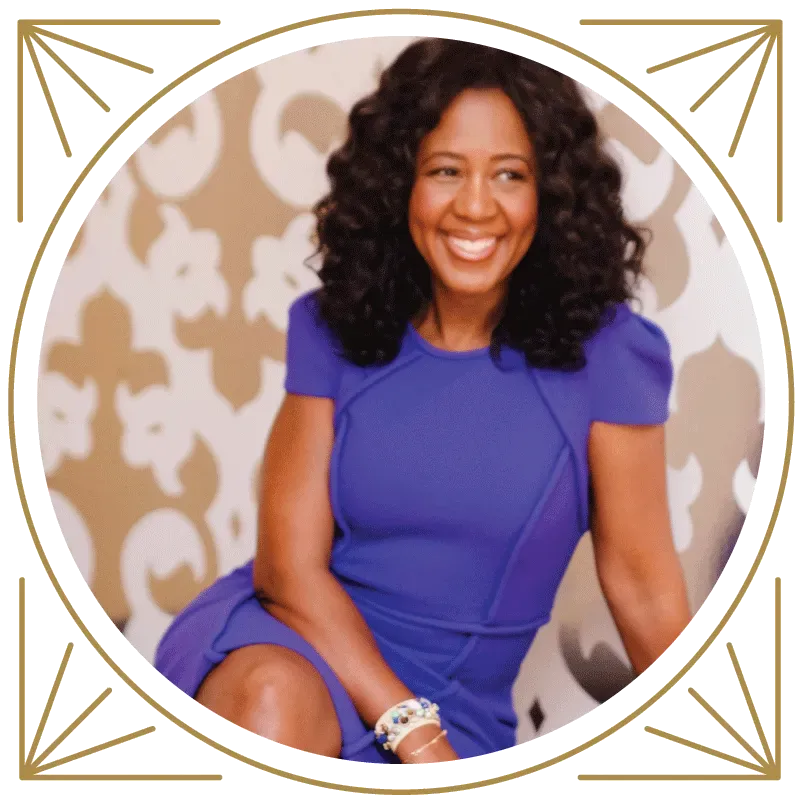 Kalyn Johnson Chandler
Kalyn is the founder behind the paperie – Effie's Paper: Stationery & Whatnot. Featured include The New York Times and the Washington Post.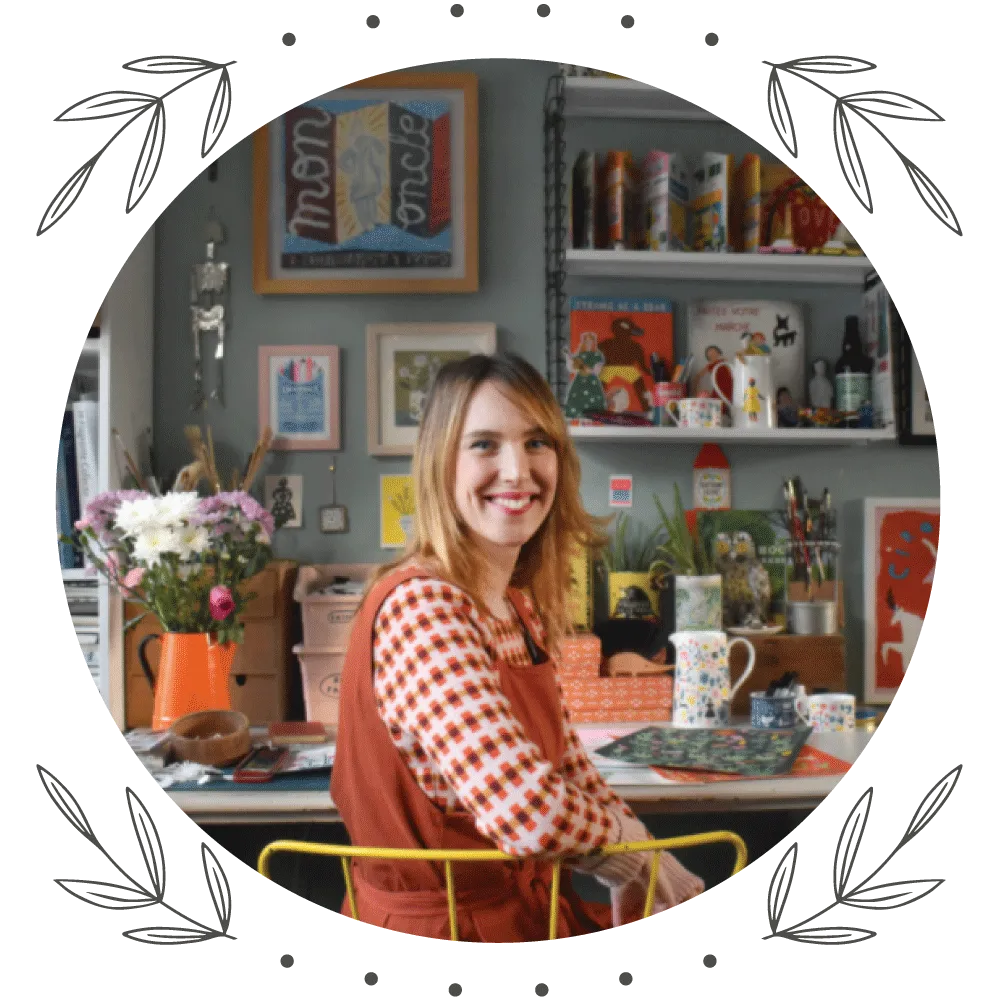 Louise Lockhart
Louise, founder of 'The Printed Peanut', is an illustrator living in an old mill in a small town in England. Clients include Chronicle Books, Ladybird Books, and Bloomsbury.
AFTER YOU LEARN HOW TO DRAW, OR PAINT,
OR DESIGN, WHAT COMES NEXT?
It is time to Leverage Your Art.
Let's make your art work smarter for you. Uncover the many opportunities to build a business on your own terms inside of Leverage Your Art, an eight-week course experience.
Leverage Your Art is designed for ANY artist. You don't have to follow a specific path or use a specific medium to be successful in this course. It will give you the tools you need to build a successful business no matter what you're passionate about.
Take a look at the 120+ video lessons inside of Leverage Your Art. Click the + to reveal the lesson titles. 6 modules + 2 implementation weeks. 
Module 1: Your Style, Your Story - SEPTEMBER 4TH
Module 2: Building Your Brand - SEPTEMBER 11TH
Module 3: Present for Profit! - SEPTEMBER 25TH
Module 4: Licensing Foundations & Workflows - OCTOBER 2ND
Module 5: Leverage Your Art on Products OCTOBER 16TH
Module 6: Leverage Your Art With Multiple Revenue Streams - OCTOBER 23RD
 Get valuable insight and content from *NEW* live interviews with: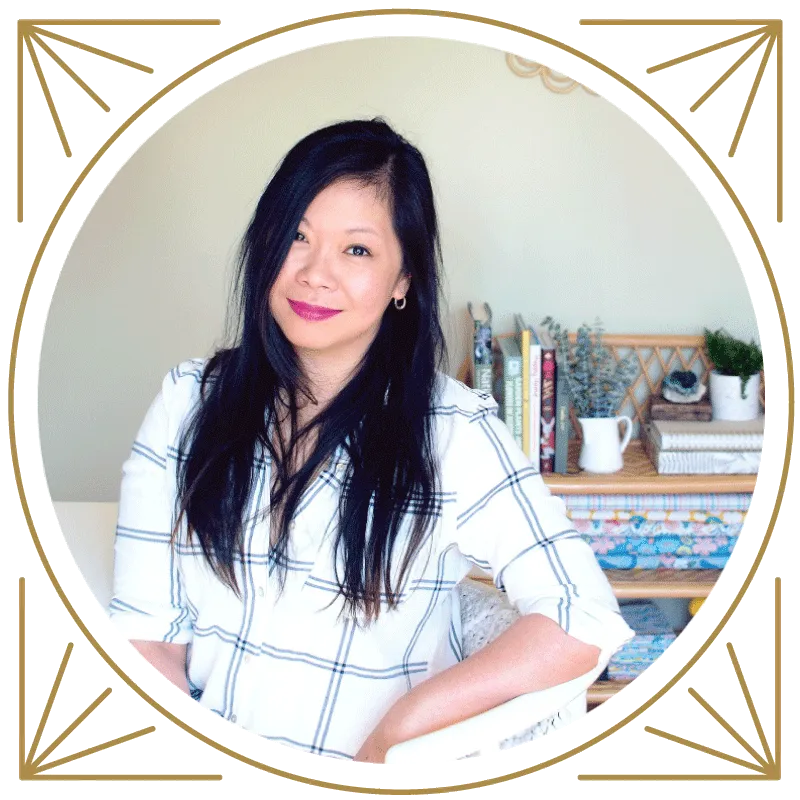 Share Your Story Through Collections with Mable Tan
Learn how "story" can tie your portfolio together and connect with your audience.
Newsletter Planning Made Easy with Julienne Steedman
Learn how to easily plan newsletter content and take the fear out of clicking "send".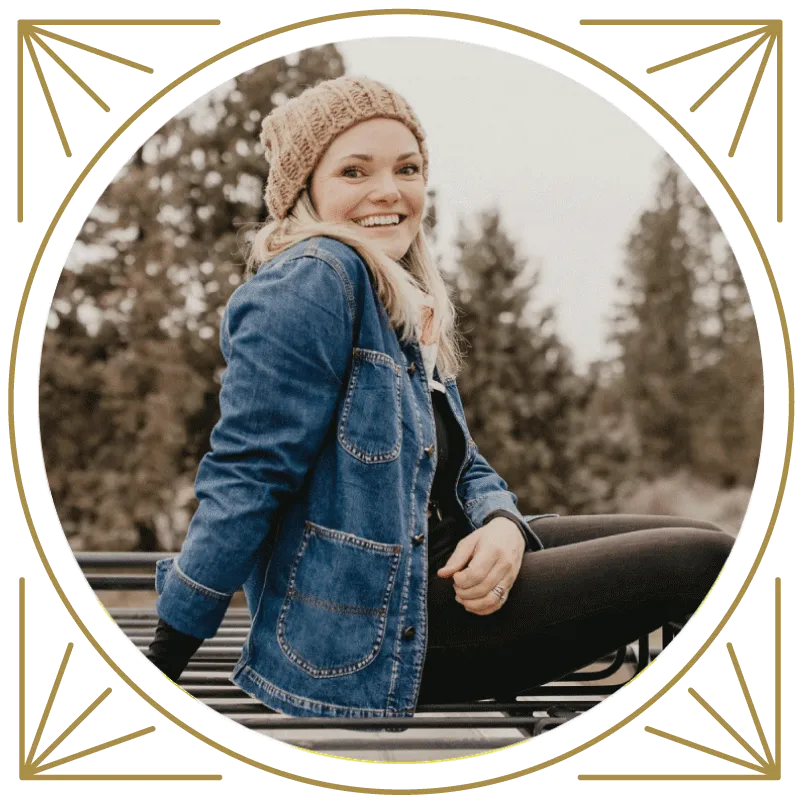 Brand Photography for Artists with Ashley Paggi
Learn about Brand Photography and how it can help you grow faster.
Artful Licensing Pricing Primer with Shannon McNabb
Learn how to approach licensing pricing with confidence.
Choose The Right POD Partner with Kathy Weller
Choosing the right POD site/partner for your online art business.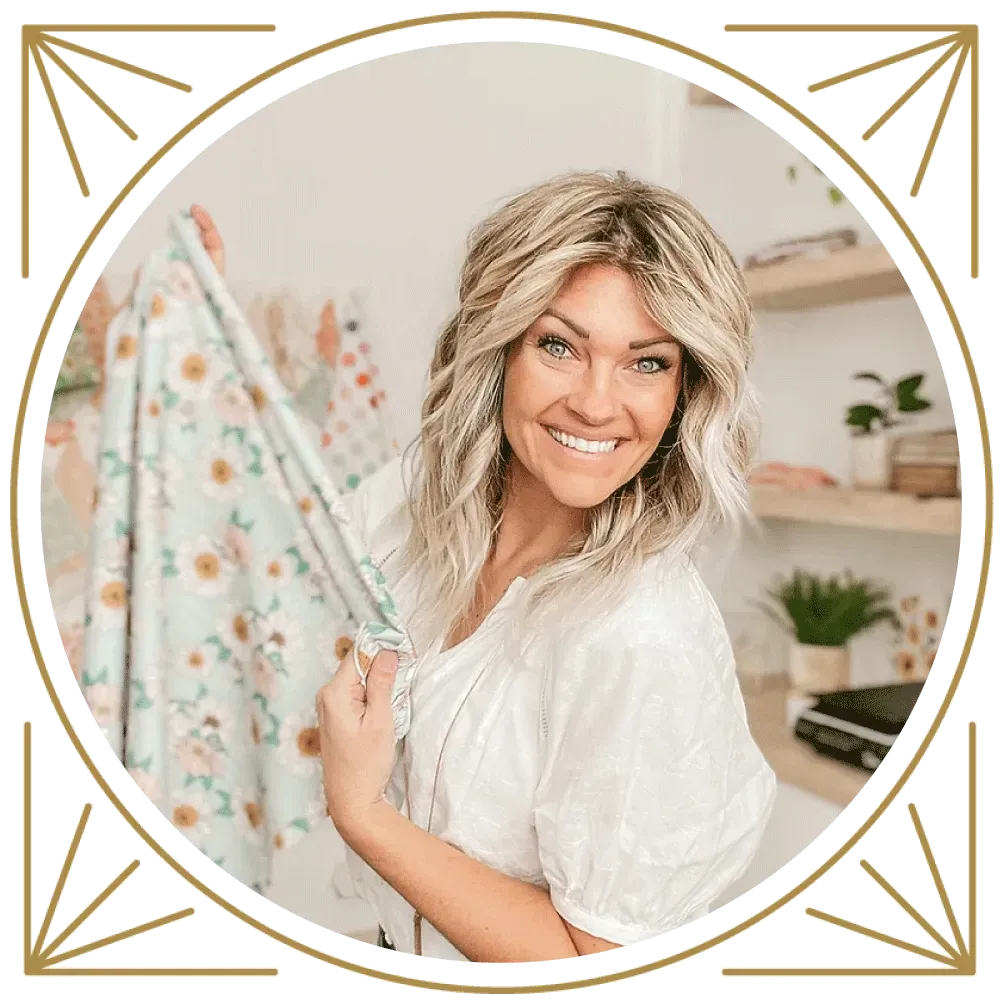 How To Have Spoonflower Success! with Mindy Young
Learn how to get the most out of Spoonflower from a top seller!
"If you are wondering if you should invest in this course, you should. I told my husband that the amount of time and money I would spend on my own to get all the content Stacie provides would be tenfold, at least."
- ERICA RIDOUT
 HEAR FROM MORE OF OUR STUDENTS: READ STORIES FROM 75+ OF OUR ALUMNI

Click the button below and meet LYA Alumni. Your story might be there next year!

LEVERAGE HELPS ARTISTS MAKE AN IMPACT
LEVERAGE IS WORTH EVERY PENNY:
Leverage Your Art OVER Delivers! Watch these video stories from alumni who say it was an investment FULL of value and gave them the tools they needed to create income. 
"100% the most valuable course I have ever invested in, and I can say that I wholeheartedly recommend it."
- SHARI S.

WHEN DOES ENROLLMENT OPEN FOR LEVERAGE 2023?
WHEN DOES LEVERAGE 2023 BEGIN?
I LIVE OUTSIDE THE UNITED STATES, WILL THIS COURSE HELP ME?
HOW DOES THIS COURSE WORK?
TELL ME ABOUT THE DESIGN BRIEFS!
WILL I HAVE LIFETIME ACCESS TO LEVERAGE?
IS THE COURSE TAUGHT LIVE? WHAT IF I FALL BEHIND?
HOW MUCH DOES THIS COST? DO YOU HAVE PAYMENT PLANS? DO YOU OFFER REFUNDS?
I'M SO BUMMED I CANNOT TAKE THE COURSE THIS YEAR! WILL YOU OFFER IT AGAIN?
ARE CLOSED CAPTIONS AVAILABLE?